Events 2020 - 2021
Lecture Series on Neoliberalism
Conveners: Andrés Guzman and Edgar Illas (Department of Spanish & Portuguese). All lectures are presented online. Details to follow.

Sandro Mezzadra, University of Bologna:
"The Politics of Coronavirus: Investigating the Future of Neoliberalism."
Friday, October 16, 2020, 2 pm, on Zoom. Short presentation, followed by discussion.
Abstract: The current pandemic challenges established ways of life in many parts of the world and there is a need to take stock of its political implications. While it is easy to see that neoliberalism played a key role in facilitating the spread of Coronavirus and in exacerbating its impact, the scenarios emerging from the management of the pandemic are more difficult to predict. Malthusianism and social Darwinism are definitely characteristic of current developments in several countries and regions, while elsewhere we witness a new emphasis on welfare and public health. Focusing on Europe, the talk will analyze a set of shifts in the macroeconomic governmental framework asking whether it is possible to speak of an emerging "post-neoliberal" conjuncture. In order to test this hypothesis and its implications, which are not necessarily "positive," the very notion of neoliberalism will be discussed once again.
Sandro Mezzadra is Professor of Political Theory at the University of Bologna and is adjunct research fellow at the Institute for Culture and Society of Western Sydney University. His work has centered on the relations between globalization, migration, and political processes, on contemporary capitalism, as well as on postcolonial theory and criticism. Among his books: Diritto di fuga. Migrazioni, cittadinanza, globalizzazione (2006), La condizione postcoloniale. Storia e politica nel presente globale (2008), In the Marxian Workshops: Producing Subjects (2018), and Un mondo da guadagnare. Per una teoria politica del presente (2020) . With Brett Neilson, he is the author of Border as Method, or, the Multiplication of Labor (2013) and of The Politics of Operations: Excavating Contemporary Capitalism (2019).
Text under discussion: Sandro Mezzadra, "The Politics of Coronavirus. Investigating the Future of Neoliberalism." Recommended reading: Sandro Mezzadra and Brett Neilson, The Politics of Operations (chapter 6).
Verónica Gago, University of Buenos Aires:
"Neoliberalism and Violence: Lessons from the Feminist Revolts."
Friday, October 30, 2020, 2 pm, on Zoom. Short presentation, followed by discussion.
Abstract: In Latin America, the origin of neoliberalism is indisputably violent. Neoliberalism was consolidated through dictatorships. Latin America, in other words, presents a deep archive for examining the relationship between neoliberalism and fascism. This helps us see neoliberalism's "novelty" through a different perspective—one that strips off its liberal and even progressive clothing. Some questions that I want to examine are: How to identify neoliberalism's forms of persistence and recombination and simultaneously to resist the assumption that neoliberalism can eliminate all antagonisms by equating life and capital? What kinds of antagonism does neoliberalism incorporate and in response to what conflicts does it mutate? I aim to show why the collective subjectivation deployed by feminist revolts today—in their popular, indigenous, village, dissident, queer, black, and other compositions and territorialities—is a key component in the battle against neoliberalism's power of limitless mutation and the utopia of financialization.
Verónica Gago teaches political science at the Universidad de Buenos Aires and is professor of sociology at the Instituto de Altos Estudios, Universidad Nacional de San Martín. She is also researcher at the National Council of Research. Gago is the author of Neoliberalism from Below: Popular Pragmatics and Baroque Economies (2017) and La potencia feminista. O el deseo de cambiarlo todo (2019; forthcoming in English with Verso). She is the author of numerous articles on neoliberalism, social movements, and feminism published in journals and books throughout Latin America, Europe, and the United States.
Two texts are under discussion: Verónica Gago, "Financialization of Popular Life and the Extractive Operations of Capital: A Perspective from Argentina." Gago and Mezzadra, "A Critique of the Extractive Operations of Capital: Toward an Expanded Concept of Extractivism."
Gabriel Rockhill, Villanova University:
"Counter-History of Fascism & Liberalism."
Friday, November 13, 2020, 2 pm, on Zoom. Short presentation, followed by discussion.
Abstract: This series of short articles proposes a counter-history of fascism and liberalism from an historical materialist perspective. It begins by examining the ideology of fascist exceptionalism, which attempts to reduce fascism to a single place and time in order to dissimulate its broad and deep historical role in imposing and maintaining capitalist socioeconomic relations. It then takes on the logic of false antagonisms inherent in the purported opposition between liberalism and fascism by demonstrating how the classic examples of fascism in Europe arose within the institutional framework of bourgeois democracies. The series goes on to explore how the United States, a self-declared liberal democracy, far from defeating fascism in WWII, actually contributed to its internationalization (through the semi-clandestine construction of a global network of anti-communist fascist militants and leaders). The concluding article proposes that we replace the one-state-one-government paradigm with a theoretical framework within which liberalism and fascism are understood as modes of governance that often operate simultaneously within the same state, but that target different populations and are unequally distributed across space and time.
Gabriel Rockhill is a philosopher, cultural critic, and activist. He is the founding director of the Critical Theory Workshop and Professor of Philosophy at Villanova University. His recent books include Radical History & the Politics of Art (2014), Interventions in Contemporary Thought: History, Politics, Aesthetics (2016), and Counter-History of the Present: Untimely Interrogations into Globalization, Technology, Democracy (2017). In addition to his scholarly work, he is engaged in extra-academic activities in the art and activist worlds, and his writings have appeared in venues like The New York Times, the Los Angeles Review of Books, Truthout, CounterPunch, Libération, and Médiapart. For more information: gabrielrockhill.com.
Two texts by Gabriel Rockhill are under discussion: "Fascism: A Counter-History" and "Foucault: The Faux Radical."
A Book That Changed My Mind
We usually invite speakers to hear how they defend a thesis, a position, a point of view. We expect them to have made up their minds about books and ideas. In this series, we try something different: We ask our guests to tell us how they have changed their minds. Which book urged them into this change? What was it about the book to have incited a change? And how did this change come about? Did it happen because of what the book argued or despite it? Did it occur happily or grudgingly?
Sianne Ngai (University of Chicago), on Fredric Jameson's The Political Unconscious.
Wednesday, Dec. 9, 2020, 4:30 - 5:30 pm ET, on Zoom.
Sianne Ngai, someone whose books have prompted many of us to change our minds about aesthetic experience, speaks about Fredric Jameson's The Political Unconscious: Narrative as a Socially Symbolic Act, first published in 1981.
Sianne Ngai is Professor of English at the University of Chicago. She is the author of Ugly Feelings; Our Aesthetic Categories: Zany, Cute, Interesting, which won the Modern Language Association's James Russell Lowell Prize; and Theory of the Gimmick: Aesthetic Judgment and Capitalist Form, published just this year by Harvard University Press. Her work has been translated into multiple languages, and she has received fellowships from the Institute of Advanced Study in Berlin and the American Council of Learned Societies.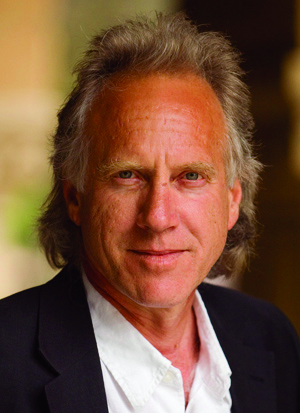 Robert Pogue Harrison (Stanford University), on Giambattista Vico's New Science.
Tuesday, January 26, 2021, 4 - 5 pm ET, on Zoom. To register, click here.
Robert Harrison is a literary critic and cultural historian whose work respects few canonical or generic limits. Yet as he ranges widely, he is guided by some essential lines of thinking, many of which emerge from Vico's New Science, first published in 1725.
Robert Pogue Harrison is the Rosina Pierotti Professor in French & Italian Literature at Stanford University. He has written many books, among them Forests: The Shadow of Civilization, which has appeared in five language; The Dominion of the Dead, which deals with the relationship various cultures maintain with the dead; and Juvenescence: A Cultural History of Our Age, published in 2014 by the University of Chicago Press. He has also served as host of the radio talk show "Entitled Opinions." Harrison has been called "the single most significant writer in the humanities today."
Wednesday, February 17, 2021, 4 - 5 pm ET, on Zoom. Details to follow.
Thursday, March 11, 2021, 4 - 5 pm ET, on Zoom. Details to follow.
For older events, see here.