A Book That Changed My Mind
We usually invite speakers to hear how they defend a thesis, a position, a point of view. We expect them to have made up their minds about books and ideas. In this series, we try something different: We ask our guests to tell us how they have changed their minds. Which book urged them into this change? What was it about the book to have incited a change? And how did this change come about? Did it happen because of what the book argued or despite it? Did it occur happily or grudgingly?
Darian Leader, psychoanalist and author. "How Jokes Change Minds"
Monday, April 25, 2022, 5 - 6 pm ET, on Zoom.
Through the psychoanalytical reading of a few jokes, Darian Leader will talk about the question on how people change their minds.
A specialist on Lacan, Leader is the author of twelve books on psychoanalysis and contemporary society and culture, including What Is Madness? (2011), Why Can't We Sleep? (2019) and Jouissance: Sexuality, Suffering and Satisfaction (2021). He has been President of the College of Psychoanalysts, a Trustee of the Freud Museum, and Honorary Visiting Professor in Psychoanalysis at Roehampton University.
Maggie Nelson (University of Southern California), on Jacqueline Rose, The Haunting of Sylvia Plath
Monday, January 31, 2022, 4 - 5 pm ET, on Zoom. To view the recording, click here.
Maggie Nelson talks to us about how reading Jacqueline Rose's The Haunting of Sylvia Plath in her early adulthood powerfully reoriented and shaped her trajectory as a critic, feminist, reader, and writer.
Maggie Nelson is Professor of English at the University of Southern California. She has published many books of scholarship, criticism, memoir, and poetry, some of which occupy all of those categories at once. Among her best-known works are The Art of Cruelty: A Reckoning (2011), which was named a New York Times Notable Book of the Year; The Argonauts (2015), a work of hybrid memoir/theory/criticism, awarded the National Books Critics Circle Award for Criticism; Bluets (2009), which was named by Bookforum as one of the top 10 books of the last twenty years; and her recent On Freedom: Four Songs of Care and Constraint (2021). Her honors include grants and fellowships from the John D. and Catherine T. MacArthur Foundation, the Guggenheim Foundation, the Andy Warhol Foundation, and the NEA.
Cathy Caruth (Cornell University), on Hannah Arendt, "Lying in Politics" and "Truth and Politics."
Tuesday, November 9, 2021, 5 - 6 pm ET, on Zoom. To view the recording, click here.
Cathy Caruth talks to us about Hannah Arendt's essays  "Lying in Politics" (with some background from "Truth and Politics") and how they changed her understanding of history in the time of what Arendt calls the "modern lie."
Cathy Caruth is a leading figure in psychoanalytic literary theory and humanistic approaches to trauma. She is Class of 1916 Professor of English and appointed in English and Comparative Literature at Cornell University. Her books include Unclaimed Experience: Trauma, Narrative and History and Literature in the Ashes of History, as well as the collections Trauma: Explorations in Memory and Listening to Trauma: Conversations with Leaders in the Theory and Treatment of Catastrophic Experience.
Wendy Brown (University of California at Berkeley), on Max Weber, "Science as a Vocation" and "Politics as a Vocation."
Tuesday, May 11, 2021, 4 - 5 pm ET, on Zoom. To view the recording, click here.
Wendy Brown says: "I wrestle with Weber's 'vocation lectures' every time I am in the classroom, writing a book, or engaged in political debate. It's not that he's right, but that he accomplished his mission of forcing me to consider the powers comprising these spheres and the ethics appropriate to handling those powers."
Wendy Brown is a political theorist. She is Class of 1936 First Chair in the Department of Political Science at the University of California Berkeley, where she is also affiliated with the program in Critical Theory. The author of many books, her most recent include Walled States, Waning Sovereignty (2010); Undoing the Demos: Neoliberalism's Stealth Revolution (2015); and In the Ruins of Neoliberalism: The Rise of Anti-Democratic Politics in the West (2019). She is currently thinking about Western formulations of freedom in relationship to their historical saturation by white male superordination and obliviousness to ecological limits.
Simon Critchley (The New School for Social Research) on Showings - The Revelations of Divine Love, by Julian of Norwich.
Thursday, April 15, 2021, 4 - 5 pm ET, on Zoom. To view the recording, click here.
Simon Critchley teaches philosophy and writes, but he is temperamentally a mystic and Julian of Norwich is, in his view, the greatest and kindest English mystical writer. In her book Showings - The Revelations of Divine Love, Julian wrote about mystical visions she had in 1373.
Simon Critchley is Hans Jonas Professor at the New School for Social Research. His books include Very Little ... Almost Nothing (1997), Infinitely Demanding (2007), The Book of Dead Philosophers (2009), and The Faith of the Faithless (2012). Recent works include a novella, Memory Theatre, a book-length essay, Notes on Suicide, and studies of David Bowie and Football and Apply-Degger (Onassis, 2020). His most recent book is Tragedy, The Greeks and Us (Pantheon, 2019). He is series moderator of "The Stone," a philosophy column in The New York Times, and co-editor of The Stone Reader (2016). He is also 50% of an obscure musical combo called Critchley & Simmons. A new book, called Bald, is forthcoming from Yale any day now.
Emily Apter (New York University) on Barbara Cassin's Dictionary of Untranslatables.
One of our foremost theorists of translation, Emily Apter looks to Barbara Cassin's Dictionary of Untranslatables to learn working, thinking and living beyond the bounds of monolingualism.
Emily Apter is Julius Silver professor of Comparative Literature and French at New York University. Her work has focused on the politics of translation in a set of interlinked books: Unexceptional Politics: On Obstruction, Impasse and the Impolitic; Against World Literature: On the Politics of Untranslatability; and The Translation Zone: A New Comparative Literature. She began engaging with the problem of untranslatability while working on an English edition of The Dictionary of Untranslatables: A Philosophical Lexicon. She is completing a new book, What is Just Translation?
Homi Bhabha (Harvard University), on Walter Benjamin's Arcades Project.
We talk to Homi Bhabha about the ways Walter Benjamin's writings have shaped his thinking. How have the fragments collected in the Arcades Project, written between 1927 and 1940, changed his mind?
Homi K. Bhabha is the Anne F. Rothenberg Professor of the Humanities in English and Comparative Literature at Harvard University. He is among the most influential scholars writing on postcolonial theory, cultural change and power, contemporary art, and cosmopolitanism. His works include Nation and Narration and the now classic The Location of Culture. With the support of the Volkswagen and Mellon Foundations, Bhabha is leading a research project on the Global Humanities. He serves on advisory boards of cultural institutions all over the world, has served on the jury of various film festivals, the Venice Biennale among them, and has been curator-in-residence of the Boston Museum of Fine Arts.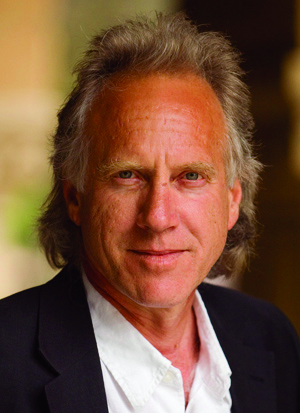 Robert Pogue Harrison (Stanford University), on Giambattista Vico's New Science.
Robert Harrison is a literary critic and cultural historian whose work respects few canonical or generic limits. Yet as he ranges widely, he is guided by some essential lines of thinking, many of which emerge from Vico's New Science, first published in 1725.
Robert Pogue Harrison is the Rosina Pierotti Professor in French & Italian Literature at Stanford University. He has written many books, among them Forests: The Shadow of Civilization, which has appeared in five language; The Dominion of the Dead, which deals with the relationship various cultures maintain with the dead; and Juvenescence: A Cultural History of Our Age, published in 2014 by the University of Chicago Press. He has also served as host of the radio talk show "Entitled Opinions." Harrison has been called "the single most significant writer in the humanities today."
Sianne Ngai (University of Chicago), on Fredric Jameson's The Political Unconscious.
Wednesday, Dec. 9, 2020, 4:30 - 5:30 pm ET, on Zoom. (No recording available)
Sianne Ngai, someone whose books have prompted many of us to change our minds about aesthetic experience, speaks about Fredric Jameson's The Political Unconscious: Narrative as a Socially Symbolic Act, first published in 1981.
Sianne Ngai is Professor of English at the University of Chicago. She is the author of Ugly Feelings; Our Aesthetic Categories: Zany, Cute, Interesting, which won the Modern Language Association's James Russell Lowell Prize; and Theory of the Gimmick: Aesthetic Judgment and Capitalist Form, published just this year by Harvard University Press. Her work has been translated into multiple languages, and she has received fellowships from the Institute of Advanced Study in Berlin and the American Council of Learned Societies.